With a wide safety margin on all ages of cattle, Doromax is extremely effective in treatment and control of gastrointestinal roundworms, lungworms and buffalo fly in cattle.
This pour-on also controls eye worms, sucking and biting lice, mange mites and cattle ticks and provides broader coverage & longer protection
Active Constituent: 5 mg/mL Doramectin
Pack sizes:
Application: 30ml Variable Applicator with Pour-On Nozzle or Pour-On Applicator 65ml.
Recycle containers via drumMUSTER Program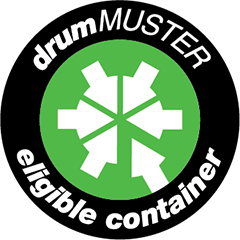 Dosing & Administration:
Apply topically along the mid-line of the back in a narrow strip between the withers and tailhead.
Use the dose rate, according to the weight of the animal, given in the tables below. The dose rate should be based on the heaviest member in the weight range (given under the heading "weight (kg)"). Cattle should be weighed with either scales or a weighband.
| Bodyweight (kg) | Dose (mL) |
| --- | --- |
| 40 – 50 | 5 |
| 51 – 75 | 7.5 |
| 76 – 100 | 10 |
| 101 – 150 | 15 |
| 151 – 200 | 20 |
| 201 – 250 | 25 |
| 251 – 300 | 30 |
| 301 – 350 | 35 |
| 351 – 400 | 40 |
| 401 – 450 | 45 |
| 451 – 500 | 50 |
| 501 – 550 | 55 |
| 551 – 600 | 60 |
| 601 – 650 | 65 |