Moxistar Cattle Pour-On for cattle and red deer contains the proven and highly effective active ingredient moxidectin. The dung beetle friendly formulation requires just one easy pour-on application to control all major internal and external parasites. And no other pour-on provides longer acting control of more parasites of cattle.
Active Constituent: 5 g/L Moxidectin
Pack Sizes:
Application: 30ml Variable Applicator with Pour-On Nozzle or Pour-On Applicator 65ml.
Recycle containers via drumMUSTER Program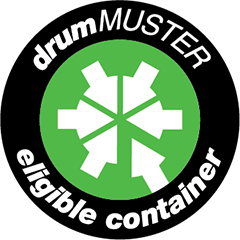 Dosing & Administration:
MOXISTAR CATTLE POUR-ON should be applied along the top of the back from withers to the base of the tail. The volume to use is 1 mL per 10 kg liveweight. This will administer the correct dose of 0.5 mg/kg liveweight.
MOXISTAR CATTLE POUR-ON can be used in lactating dairy cattle, but DO NOT RETREAT LACTATING CATTLE AT LESS THAN 21 DAY INTERVALS.
| Liveweight (kg) | Dose (mL) |
| --- | --- |
| 31-40 | 4 |
| 41-50 | 5 |
| 51-60 | 6 |
| 61-70 | 7 |
| 71-80 | 8 |
| 81-90 | 9 |
| 91-100 | 10 |
| 101-125 | 12.5 |
| 126-150 | 15 |
| 151-175 | 17.5 |
| 176-200 | 20 |
| 201-250 | 25 |
| 251-300 | 30 |
| 301-350 | 35 |
| 351-400 | 40 |
| 401-450 | 45 |
| 451-500 | 50 |
| 501-550 | 55 |
| 551-600 | 60 |
| 601-650 | 65 |